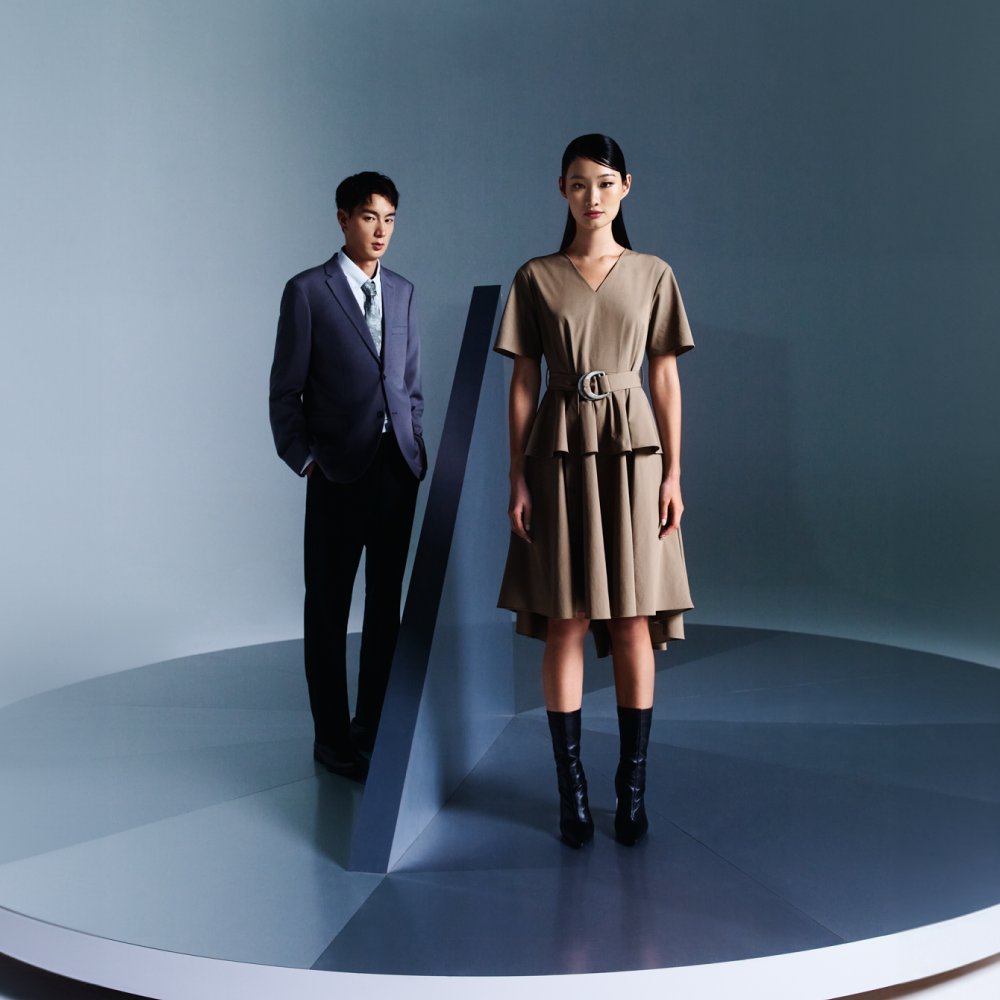 G2000 presents: A NEW PERSPECTIVE
Embark on an enigmatic voyage through 'A New Perspective', as we present G2000's latest Fall Winter '23 Collection.

Paying homage to the enduring classics that have defied the sands of time, rejuvenated with cutting-edge technology, this collection elegantly elucidates the fusion of heritage and innovation.
Elevate Your Style with G2000 Singapore: Your Premier Destination for Fashion
Welcome to G2000 Singapore, where modern elegance meets effortless sophistication. Founded in 1980 by Mr. Michael Tien in Hong Kong, G2000 has evolved into a renowned multi-brand specialty retailer, offering an array of ready-to-wear men's and women's apparel and accessories. Our unwavering dedication to innovation and style has solidified G2000's standing as an icon in the Asian apparel retail landscape.

Unveil Your Professional Persona
Discover a world of professional fashion at G2000. Elevate your office wear with our curated collection of men's office wear, exuding confidence and style. Explore our range of men's dress shirts, a timeless embodiment of class that's perfect for business meetings or special events. For the discerning modern gentleman, G2000 Singapore is your trusted destination.

Effortless Elegance: Online Dress Shopping in Singapore
Experience the convenience of online dress shopping in Singapore with G2000. Our diverse collection caters to both men and women, offering everything from formal women's dresses to men's smart casual attire. Explore our virtual aisles and discover the perfect ensemble for every occasion, all from the comfort of your home.

Redefine Workwear with G2000 Singapore
Step into the future of workwear with G2000. Our versatile collection seamlessly blends function and fashion, offering a range of office wear, work dresses, and work clothes that effortlessly adapt to your professional journey. Embrace smart casual for men, redefine formal women's dresses, and experience a new level of confidence in every step.

Elevate Your Style: Buy Suits and Apparel Online
Experience the art of online shopping at G2000 Singapore. Buy suits online, explore men's and women's office wear, and discover a diverse selection of attire that resonates with your style. Our user-friendly platform makes online casual and formal wear shopping a breeze, bringing fashion to your fingertips with unparalleled ease.

Discover G2000 Singapore: Elevating Fashion
Explore our comprehensive collection of ready-to-wear apparel and accessories. Join us in celebrating over four decades of innovation, style, and impeccable craftsmanship. Elevate your wardrobe with G2000 and experience a new era of fashion that empowers you to make a lasting impression, wherever your journey takes you.